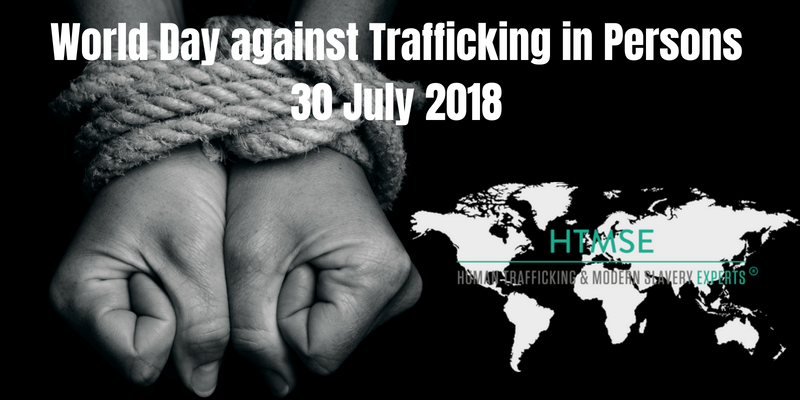 The United Nations has allocated the World Day against Trafficking in Persons, occurring for the 5th year on July 30th, in order to raise awareness for the heinous crime that plagues every country globally, whether a place of origin, transit or final destination.
Behind drug trafficking, human trafficking is one of the most profitable criminal networks where millions of vulnerable people are forced, manipulated or coerced into moving to a foreign destination, whereby they will endure exploitation at some point along their path. This may take the form of hard labour, sexual exploitation, forced begging, forced criminality, organ removal or ever developing forms of exploitation, for example skin removal, online pornography, and exploitation in the sports industry.
The International Labour Organisation reports that 21 million people are subject to forced labour globally, of which a large proportion have been trafficked. Women and girls make up around 70%, and children or minors make up 30% of all trafficking victims. Hence, the focus for World Day against Trafficking in Persons 2018 is on 'responding to the trafficking of children and young people' as announced by the UNODC. The aim is on prevention, education, support and justice for the child victims of trafficking.
In order for this movement to be most effective, professionals within the fields of human trafficking and modern slavery need to work together, pool resources, expertise and specialism. The HTMSE directory is a global platform that lists professionals in the fields of law, trafficking and country experts, medical experts, counsellors and therapists, specialist organisations and researchers who are working towards the same goal of eradicating exploitation, trafficking and slavery. On this World Day against Trafficking in Persons 2018, we welcome you to join our initiative or use the resource in your fight against human trafficking alongside our professional network, to achieve support and justice for victims of trafficking.
For further information on World Day against Trafficking in Persons 2018, see here.