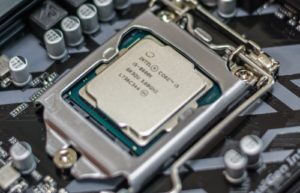 On Monday a list was released by KnowTheChain ranking the top 40 global technology companies according to their methods to the address the risk of forced labour within their supply chains. The ranking considered factors including 'purchasing practices, monitoring and auditing processes'. Within the production of tech goods there are many small components that are often sourced from places aimed at cheap production, in which the workers are vulnerable to exploitative and forced labour conditions. Despite this seeming removed from the end glossy product, supply chain regulation accounts for the network of all actors involved from the production, manufacture and distribution of the product, from which the company will profit.
According to this list, Intel, Hewlett Packard and Apple were the three consecutively highest-ranking companies. The assessment indicated that there is an evident correlation between large company size (and likely CSR budget) and the capacity to address the risks of forced labour within supply chains.
Since the list was initially complied in 2016, there has been progress made by most of the 40 companies. This is likely due to the growing pressure applied by modern slavery compliance legislation, which forces business practices to put their mind to the issue of forced labour. The UK's Modern Slavery Act was considered the global benchmark solution to ensuring corporate supply chain transparency, and the USA & Australia have followed suit with similar supply chain provisions. Generically, this obliges commercial organisations submit a slavery and trafficking statement.
On top of this greater regulatory pressure, the rise in social media and accountability has led to higher consumer pressure on major technology companies to address the issues of forced labour.