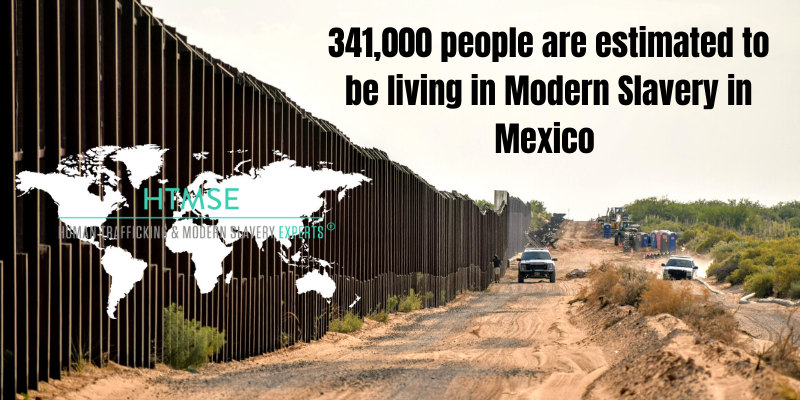 The state of modern slavery remains problematic in Mexico due to high numbers of refugees and migrants looking to transit the vast border into the USA. Exacerbated by the travel pressures of Covid 19, this long-standing problem leaves high-risk populations vulnerable to exploitation of the crime and drug Human Trafficking Across Mexico – US Border that operate across the US-Mexico border.
There are high numbers of missing people in Mexico, currently the National Search Commission records more than 940,000, many of whom are migrants who have been swept into the dangerous remit of Mexican cartels. A case in late September saw 13 migrants who were preparing to illegally cross the border into the US for job opportunities or family, disappear from Chihuahua, Mexico. Victims of trafficking are seen, like drugs and firearms, as 'commodities' trying to cross the border which leads to many disappearances or deaths fuelled by the violent rivalry between cartels.
Furthermore, many of those migrants or Mexican nationals who successfully reach the USA with the aid of traffickers or smugglers are being exploited for their labour. A recent case of trafficking from Monterrey, Mexico – Georgia, USA highlights the problematic agricultural industry in the USA which provides minimal protection for migrant workers, as they are excluded from the National Labor Relations Act passed in 1935, and from the Fair Labor Standards Act of 1938. Workers are subject to no-minimal pay, unsafe working environments, desolate living conditions, debt bondage, physical and mental and abuse across many farms in Southern American states, including Texas and Georgia.