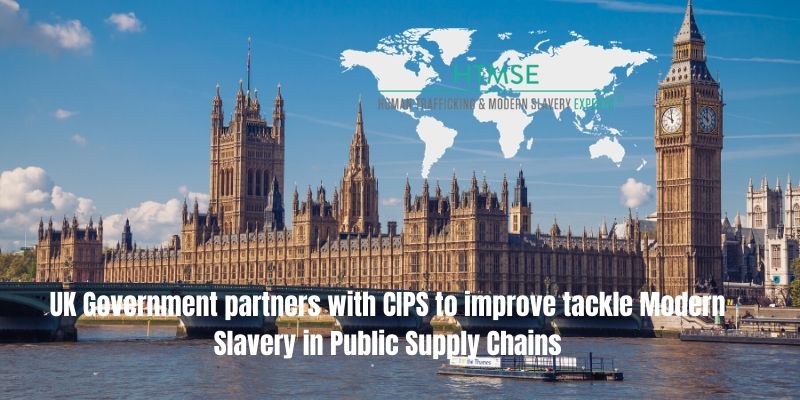 The Independent Review of the Modern Slavery Act published the final report at the end of May 2019. The final report proposed a consultation to run that focused on issues surrounding transparency in supply chains and modern slavery reporting. On the 9th July 2019 this consultation was launched, forming part of a governmental commitment to improving section 54 of the Modern Slavery Act 2015, which addresses modern slavery reporting requirements and transparency in supply chains. The consultation took responses from NGOs, charities, businesses, public sector bodies, and various other organisations and interested parties, addressing three key areas:
The content of modern slavery statements: This section addressed inconsistencies in reporting approaches taken by different companies and the possibility of making certain criteria mandatory. This section also sought to address the fact that global movements in modern slavery legislation may make it desirable to 'harmonise our approach'. The questions posed focused on reporting practices and the implications of making certain areas mandatory.
Transparency, Compliance, and enforcement: The second section of the consultation sought to propose the introduction of a central government registry, one designed to improve transparency. It also addressed reporting deadlines, proposing a single annual reporting deadline so as to reduce the confusion of multiple separate deadlines throughout the year. It finally sought to gain views into how section 54 of the Modern Slavery Act might be enforced. Questions were posed on each of these areas.
Public sector supply chains: The final area addressed in the consultation examined public sector supply chains. In essence, the consultation proposed that reporting requirements would be extended to public sector organisations with a turnover of more than £36 million per year.  Reporting requirements would be for each individual government body to maintain responsibility, whether given individually or as part of a group statement. The questions posed by this section of the consultation focused on the apparent benefits and challenges of imposing modern slavery reporting requirements on large public sector bodies.
The consultation period ended on the 17th September 2019 and the following day the UK Government announced a series of measures that would be introduced to ensure that governmental supply chains were free from Modern Slavery. The UK government spends approximately £52 billion in the procurement of goods and services, with wider public sector annual spending nearing £203 billion. The statement further announced a new partnership with the Chartered Institute of Procurement and Supply to provide training and awareness to government workers and departments. The announcements addressed several of the issues raised in the consultation surrounding public sector supply chains, with proposals that from 2021 individual ministerial departments will produce their own modern slavery statements. However, the final response to the period of consultation has yet to be released.